Publican leverages AI and Data Modeling technologies to generate billions of unique fraud scenarios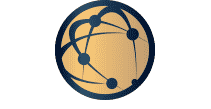 DATA COLLECTION ENGINE
Collects, retrieves, sorts, and correlates the data necessary for shipment analysis
COLLECTION & RETRIEVAL
A deployment of thousands of uniquely engineered digital sensors to access and retrieve troves of previously unobtainable data on people, goods and companies.
SORTING
Complex algorithms isolate relevant data from endless digital noise, to allow precise sorting and identification of explicitly accurate information on specific people, goods, and companies.
CORRELATION
Sorted data is joined, correlated, and integrated within internal and historical data to form a unified singular basis for shipment analysis.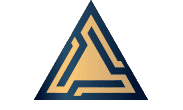 INSIGHT CONSTRUCTION ENGINE
Analyzes, presents, and stores processed insights for compliance verification
SHIPMENT ANALYSIS
AI models examine the sum of all correlated data within the context of individual shipments. The relative probability of the shipped goods within the context of the transaction is examined and analyzed vis a vis parameters such as declared value, content, origin, and quantity.
FRAUD PATTERN REPLICATION
Following contextual analysis, we deploy proprietary components containing the mass sum of iteratively constructed and replicated fraud patterns. The fraud patterns are replicated based on deep-set AI and DL algorithms which consider all factors of the shipment and external data flows vis a vis specific fraud patterns to assess risk.
STORAGE
The result of the shipment analysis is a unique shipment profile which serves as a learning and analysis basis for all future shipments. These profiles are standardized, classified, and stored within the system to enable future analysis.